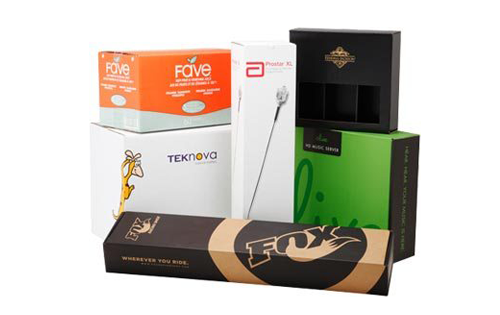 Die Cut Corrugated Boxes
You can save money by ordering custom die cut corrugated boxes. These boxes are perfectly sized and designed to fit your products. Standard cartons, while they can be used to store a number of different items, often come with insufficient packing materials and can be difficult to open and stack. Ordering custom die cut boxes will reduce your shipping costs and give you an advantage over your competitors. The benefits of ordering custom die cut corrugated boxes are numerous and you should definitely consider them for your shipping needs.
Another benefit of ordering custom die cut corrugated boxes is that they can be printed with your logo, product details, and other vital information. While this process is not as fast as analogue methods, it does offer many benefits, and allows you to order virtually any type of packaging and benefit from its versatility. These boxes are manufactured with suitable corrugated materials, which not only provide the necessary strength to withstand the transit process, but also allow you to stay within your budget.
When you order custom die cut corrugated boxes, you have two options: either the custom steel die or a stock steel die. This type of die cuts the cardboard into precise shapes with consistent results. You can even order custom die cut boxes to add a personal touch to your packaging. You can also get your custom dies custom made in a matter of days. A packaging provider will send your files to a die cutting machine that will cut and bend the steel into the right length and shape.
Standard die cut corrugated boxes are generally measured from the inside. These measurements are the inside dimension of the box. When ordering custom die cut corrugated boxes, it is important to know the outer dimensions, as this is the size of the assembled box. When measuring an inside box, always measure from the center of the score. The fold line will crush if you measure from the fold line. Besides, you may need to know the outer dimensions for shipping purposes, pallet configuration, or another reason.
Corrugated cardboard can be classified into two categories. One is solid, while another is pressed. A combination of two or more layers of corrugated boards is a bulk box. A bulk box is a container that contains the volume of the product. A bulk box is a large box for a volume. A bundle consists of several articles or boxes wrapped together and fastened together. There are a variety of sizes for corrugated board.
Custom die cut boxes are the perfect solution for multiple packaging needs. They have a unique design that attracts customers and improves profits. They are available in a variety of shapes and sizes, allowing you to customize them to meet your specific requirements. You can even get a custom die cut corrugated box to suit your budget and style. Your customers will love your custom die cut corrugated boxes, so order them today!
Customer Service Information
If you are looking for the printing of custom boxes for your business or personal use and want some unique shapes and custom made boxes then, the boxes printed by us are made right for you.
92% Of Our Customers Generate Their Instant Custom Printing
Quotation By Free Quotation Engine!