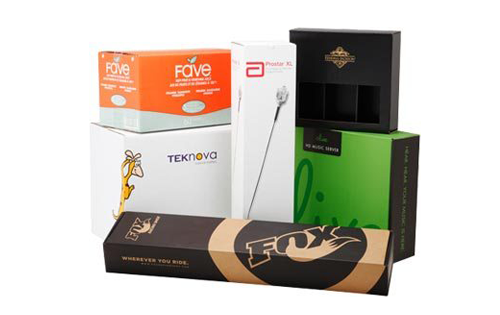 Die Cut Cardboard Mailer Carton and shipping Boxes
Die Cut Mailer Boxes
If you want to buy die cut mailer boxes from us, you have come to the right place. We manufacture die cut carton boxes to fit your packaging needs. Read on to discover why these boxes are a good choice for you. We offer many benefits. Our company can save you time and money. We offer custom-made products at an affordable price. We are also experienced in the manufacture of die cut boxes. Here are some benefits that you can expect when you buy from us.
Buy die cut mailer boxes from us
Custom-designed die-cut boxes can be produced to meet the exact specifications of your company. They are available in a variety of colors, styles, and materials, and are printed with UV, spot UV, or aqueous coating. Depending on your requirements, you can even choose a different closure, lining, or finish. Contact us today to discuss your unique needs and get a custom-designed quote!
For the highest quality packaging for your products, choose die cut shipping boxes. These custom-made boxes are durable, reusable, and easily transportable. They also look striking, which is why so many home decor franchises and IKEA use them. These boxes can be decorated and branded to suit your company's style. In addition to their practicality, die-cut boxes are great for unboxing on social media!
Another advantage to die-cut boxes is their structural integrity. Compared to regular RSC boxes, these boxes require much less tape to secure the contents. This makes them an ideal packaging solution for international shipments and delicate items. They are also easy to erect and come with locking tabs. For your convenience, we also offer a wide range of other die cut mailer box options, so you can choose one to suit your business and your budget.
We are die cut carton box maker
If you are in need of die-cut boxes, we have the right equipment and experienced team to produce high-quality designs. These boxes are available in a variety of finishes, including gloss/matt lamination, UV Coating, embossing, varnishing, stamping, and more. The custom design is tailored to fit your needs and specifications. We have three rotary die presses, all capable of 4-color printing.
The die-cut carton box is a type of corrugated paper box that is highly customizable. These boxes are made from high-quality materials and are ideal for postal applications. The material used to produce them can be B-flute or E-flute corrugated board, Kraft paper, or a combination of these materials. Custom designs can be added to further customize the boxes. Our wholesale die cut boxes are lightweight and easy to carry.
When you use die-cut packaging, the boxes are able to maintain their shape, despite being bent and shipped flat. They also allow for edge-to-edge printing, which creates a high-quality box and a consistent brand experience for your customers. A die-cut cardboard box is the best solution for many business owners, and we are here to help you find one that suits your needs. There's no need to search for multiple suppliers and waste time and money.
Get die cut shipping boxes
Printed die cut boxes are an excellent option for packaging individual items, such as cosmetics or food products. They have a durable and clean appearance, and they do not require tapes or adhesives. You can assemble them yourself easily. And because they have double-layered walls, they offer added protection. They are perfect for shipping a variety of products and are ideal for local retailers and vendors. Small businesses can also benefit from the convenience of die cut shipping boxes.
Die-cut boxes are also very cost-effective. They are manufactured by using a die-cutting process, similar to making cookie cutters. They are typically made in small or medium-sized runs and are cheap, making them a great choice for small businesses with tight budgets and low profit margins. For retail products, die-cut boxes offer a highly customized look that will appeal to potential customers. Printed boxes will also help boost your company's corporate visibility.
Custom die-cut boxes can be created in any shape or size you desire. Innovative equipment makes it possible to design even the most complicated designs. You can also add lamination or UV finish to the boxes for added durability. Custom-designed boxes can also be customized with your logo, trademark, or specific product functions. They are an excellent option for packaging a variety of items. And they are extremely easy to customize. And, you can even make them look like your logo.
Customer Service Information
If you are looking for the printing of custom boxes for your business or personal use and want some unique shapes and custom made boxes then, the boxes printed by us are made right for you.
92% Of Our Customers Generate Their Instant Custom Printing
Quotation By Free Quotation Engine!